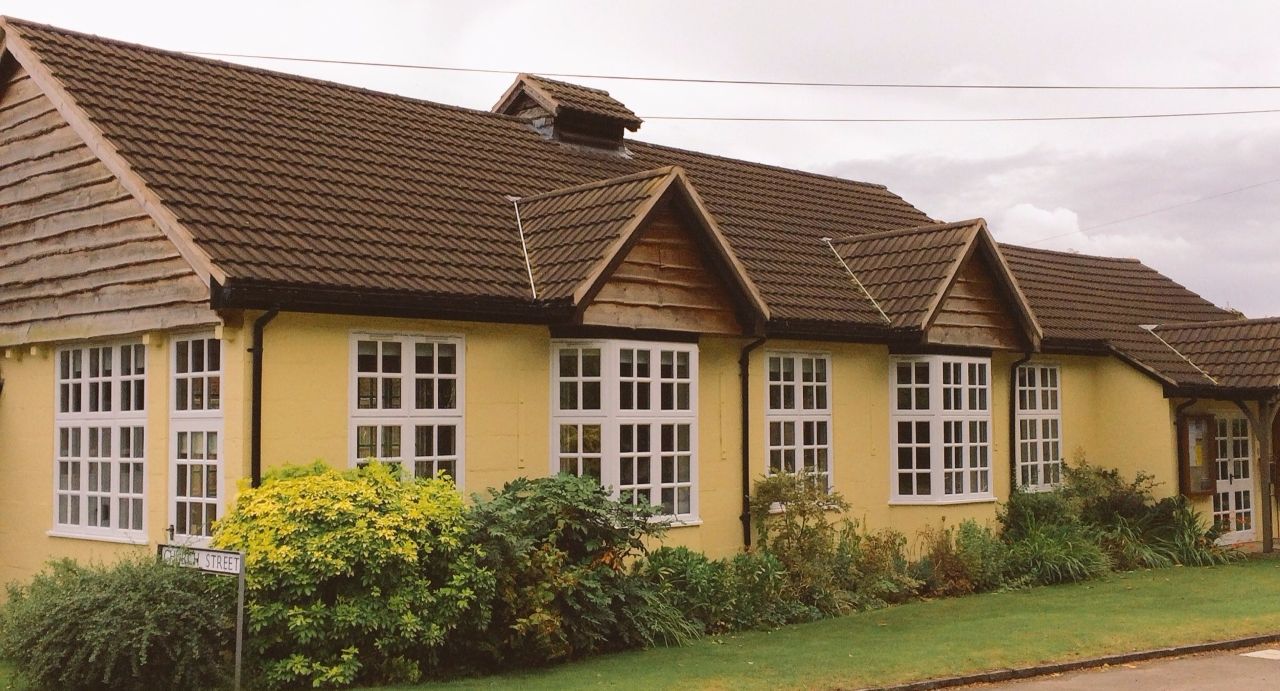 We run the majority of our workshops at weekends from the hall in the picturesque village of Birlingham, near Pershore, Worcestershire WR10 3AB. The village of Birlingham is easy to find. It is 3 miles from the town of Pershore, travelling on the A4104. Once you have turned off the A4104, into the village, you will see a beautiful village church on your right. The hall is opposite the church. Easy! For those travelling from further-a-field, Birlingham is 8.9 miles from junction 9 on the M5 and 8.4 miles from junction 7 on the M5.
We also run the occasional mid-week workshop at Tower Barn, Broadway Tower, Worcestershire WR12 7LB. Broadway Tower, on the A44 Evesham/Moreton in Marsh route 1 mile south-east of Broadway, was the brainchild of the great 18th Century landscape designer, Capability Brown. His vision was carried out for George William 6th Earl of Coventry with the help of renowned architect James Wyatt and completed in 1798. Tower Barn is a newly renovated space that houses a beautifully presented shop, espresso bar - and our workshops!
Booking workshop places online with Three Little Pigs is safe and secure. We accept most cards as well as payments by PayPal. Booked places on our workshops are non-refundable and non-transferable. If we should have to cancel a workshop, a substitute date for the same workshop will be arranged. If this cannot be achieved, a full refund will be given. Participants bringing along valuables and personal property to a workshop do so at their own risk and participants are responsible for their own safety when attending a workshop. Our workshops are for adults aged 16+. Exceptions can sometimes be made for those aged 12-16, by prior arrangement.
We use our mailing list to email those on it details of our workshops, promotions, and other relevant information. Your personal details WILL NOT be made available to any other party. Read on to find out about our Privacy Policy and how we comply with the General Data Protection Regulation (GDPR).
Any personal information you provide us with will be treated with the utmost discretion, in accordance with the General Data Protection Regulation (GDPR) and within the internet guidelines for best practice on handling personal information. If you have any questions relating to our Privacy Policy, please do contact us.
General Data Protection Regulation (GDPR)
Any personal information you provide us with will be stored in a responsible manner and WILL NOT be shared with or sold to a third party. It will only be used to process a booking, contact you in relation to a booking, or to email relevant information to you. If you should ever wish to amend your details with us or have us remove them from our records, please do not hesitate to contact us and we will amend or remove them with immediate effect. If you have any questions relating to our handling of your information, please do contact us.
We pride ourselves on offering an efficient online booking service and enjoyable and creative workshops however, should you be unhappy with any element of your Three Little Pigs experience, please contact us and allow us the opportunity to resolve any issue.
Want to know something else? Please do not hesitate to contact us.