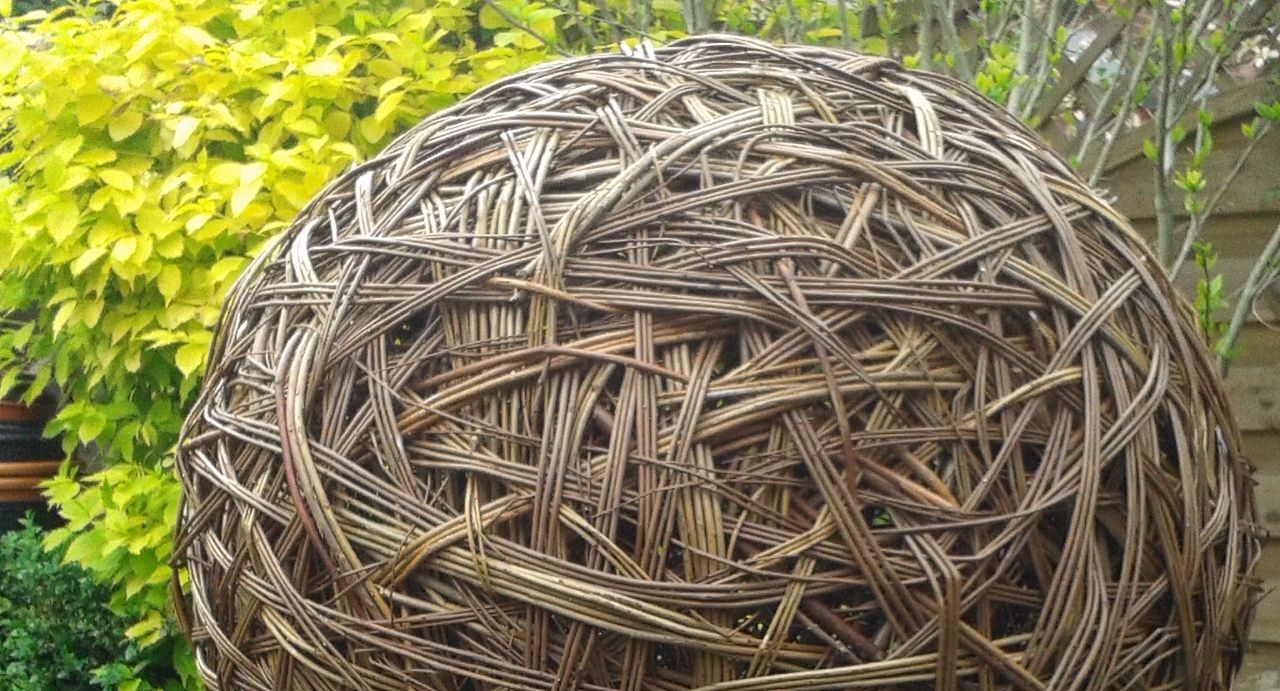 Willow Sphere SculpTure Workshop
This Willow Sphere Sculpture Workshop will provide you with the opportunity to learn various willow weaving techniques and will see you make your own willow sculpture.
What a fantastic way to spend the day – learning the art of willow sculpting at this truly creative workshop. You will gain an insight into the history, cultivation and the uses of willow and will learn the techniques required to create your own willow sculpture – the sphere.
Depending on size, you will make 1-3 willow spheres during your day. These will be admired for years to come as they find their way into your garden or home.
The workshop will run from 10.00am until 4.00pm and is suitable for complete beginners. All materials and tools will be supplied, including a workshop apron for you to wear during your day, however if you have your own secateurs you would prefer to use, please do bring them along. There will be a pause for a ploughman-style lunch partway through the day, which is also provided.
Places on this workshop are limited to 8.
Here are a few images from previous Willow Sphere Sculpture Workshops at Three Little Pigs...