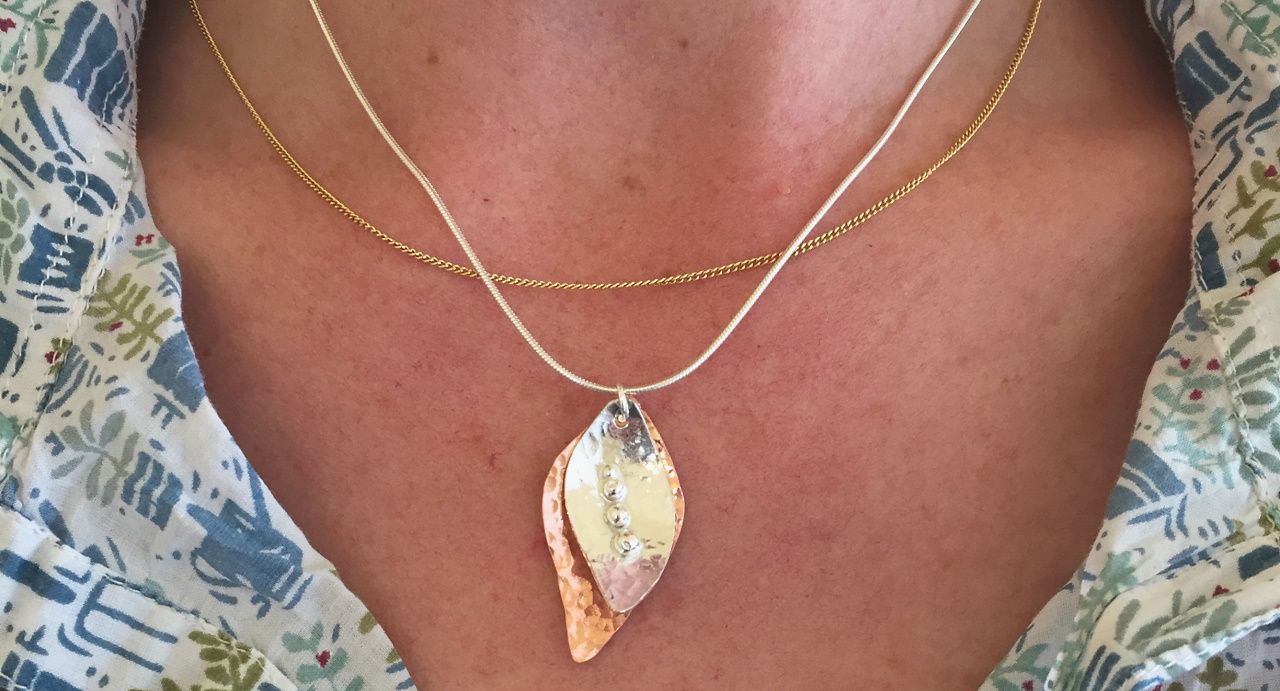 Silver Earrings and Pendant Workshop
It is always a joy to wear jewellery that has a story. Imagine if that story was that you had made the jewellery yourself? That would be special indeed.
This fun and friendly workshop is designed for those with little or no previous experience. Working in both copper and silver, you will be introduced to the basic techniques required to make your own unique earrings or pendant.
Your experienced tutor will guide you through the stages needed to create your design, giving demonstrations and advice throughout the day and you will have the opportunity to practice techniques in copper first, before moving onto silver.
All tools and equipment are provided, as are workshop aprons for you to wear during your day. Bringing along a sketchbook/paper and a pen would be helpful and if you already have hand tools such as pliers then you are welcome to bring these too - but please make sure they are clearly labelled!
Enough silver will be provided for a standard pair of earrings or pendant. Additional silver wire, sheet, and fitment supplies will also be available for you to purchase on the day should you need them.
The workshop will run from 10.00am until 4.00pm, with a pause for a ploughman-style lunch partway through the day – which is also provided.
Places on this workshop are limited to 6.
Here are a few images from previous Silver Earrings and Pendant Workshops at Three Little Pigs...