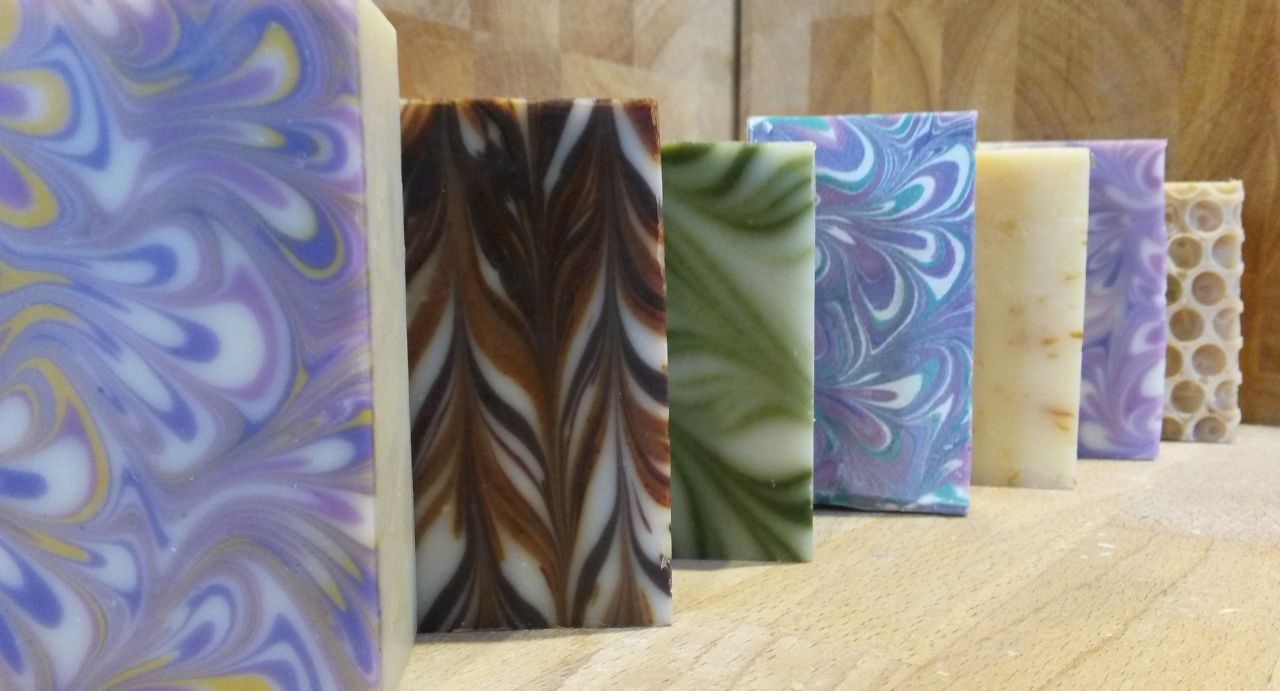 Hand-crafted soap smells incredible and feels wonderful on your skin. A real touch of luxury. So how would you like to learn how to make it yourself?
This workshop will introduce you to the basic art of soap making - not the melt and pour mass produced soap but the traditional cold process soap that harks back to a simpler, more natural age. Your tutor will start the day with an introduction to the basics of what soap actually is and will then take you through how the ingredients combine to form soap, explaining the chemistry and the artistry of the process.
After a demonstration, you will be guided through the making of your very own first batch of soap before exploring different soap designs in the afternoon, when you will have the opportunity to create a unique swirl pattern batch of soap. Your day will even include the chance to look at packaging ideas so you can turn your soaps into lovely gifts for your friends and family.
Your day will run from 10.00am until 4.00pm. All ingredients and equipment are provided, including a workshop apron for you to wear during your day. There will be a pause for lunch partway through the day, which is also provided.
Places on this workshop are limited to 8.
There are two dates available for this workshop:
Sunday 12th July 2020
10.00am - 4.00pm
£75.00 (includes lunch and materials)
OR
Saturday 3rd October 2020
10.00am - 4.00pm
£75.00 (includes lunch and materials)
NB. We will be assessing the coronavirus situation on a regular basis. If a workshop has to be postponed, please be reassured that an alternative date will be arranged as soon as possible.
Here are a few images from previous Soap Making Workshops at Three Little Pigs...