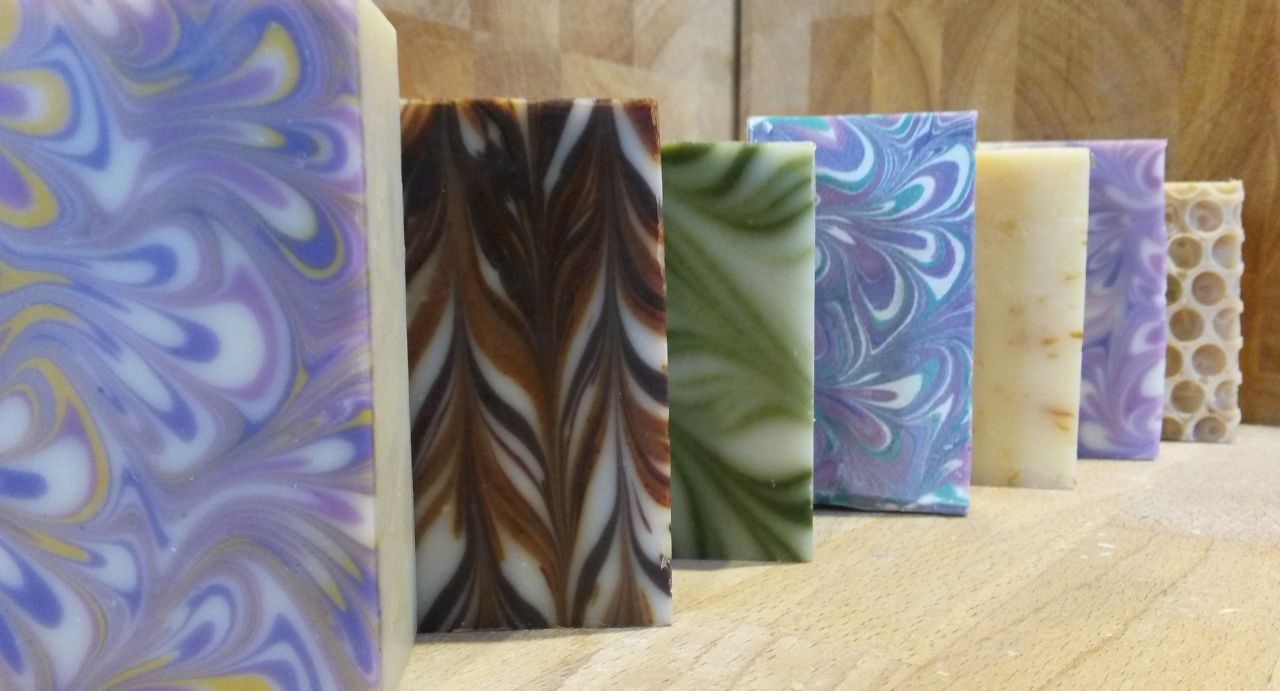 Handmade soap is a touch of luxury. It looks, feels and smells amazing. So, how would you like to learn how to make it yourself?
This relaxed and informative workshop will introduce you to the basic art of soap making – not the melt and pour mass-produced soap, but the traditional cold process soap that harks back to a simpler, more natural age. Your experienced and knowledgable tutor will share the science behind the ever popular craft of soap making, explaining what soap actually is, guiding you through how the ingredients combine to form soap, and highlighting both the chemistry and the artistry of the process.
You will make two batches of soap during the day. The first focussing on following the making method and the introduction of fragrance, the second exploring the addition of colour and the creating of swirl patterns. There will be plenty of opportunities to ask questions during the day, and you will even have the chance to look at packaging ideas to turn your soaps into lovely gifts for your friends and family.
Your day with us will run from 10am until 4pm. All ingredients and equipment are provided, including a workshop apron for you to wear during your day. There will be a pause for a ploughman-style lunch partway through the day, which is also provided.
We have been running this workshop for more than eight years, and it remains a joy. It is both a fascinating insight into the world of soap making and a really lovely day out!
Places on this workshop are limited to 8.
Here are a few images from previous Soap Making Workshops at Three Little Pigs...