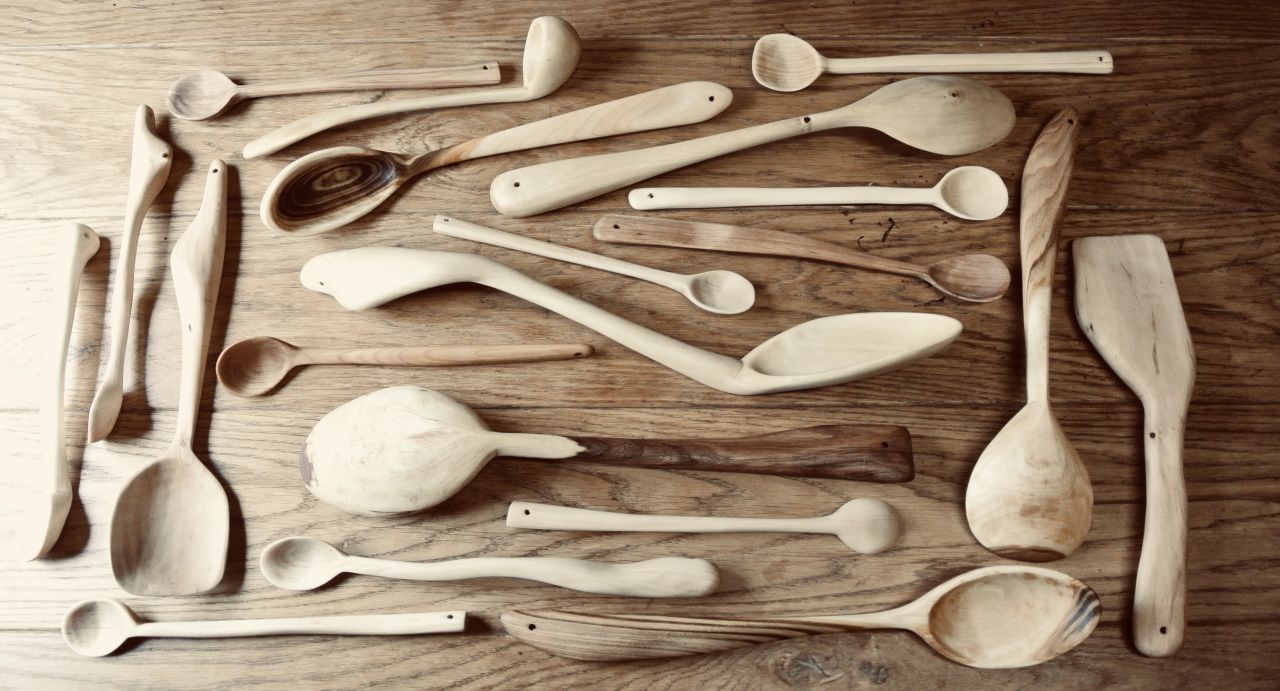 We are delighted to be introducing this new workshop; a creative and fascinating day learning the skills required to carve the goldilocks of all spoons - your very own eating spoon.
Working in fresh greenwood and using various types of axes and a froe, you will be shown how to rive (split) wood and carve a rough 'blank' ready to make your spoon. Your experienced and knowledgeable tutor will then guide you through the safe and skilful ways to use a straight knife to shape your spoon and a crooked knife to hollow out the bowl of your spoon.
Imparting information about tree species and harvesting, your tutor will also share top tips about wood sanding and finishing along the way.
This workshop looks set to be a truly interesting and informative day. By the end which you will have at least one, beautifully crafted spoon to take home.
The workshop will run from 10.00am until 4.00pm and is suitable for complete beginners. All the materials and tools needed to make your spoon will be supplied, including a workshop apron for you to wear during your day. There will be a pause for a ploughmans-style lunch partway through the day, which is also provided.
If you are keen to continue to use your new found skills after the workshop, a selection of materials and hand tools will be available to purchase on the day.
Places on this workshop are limited to 8.