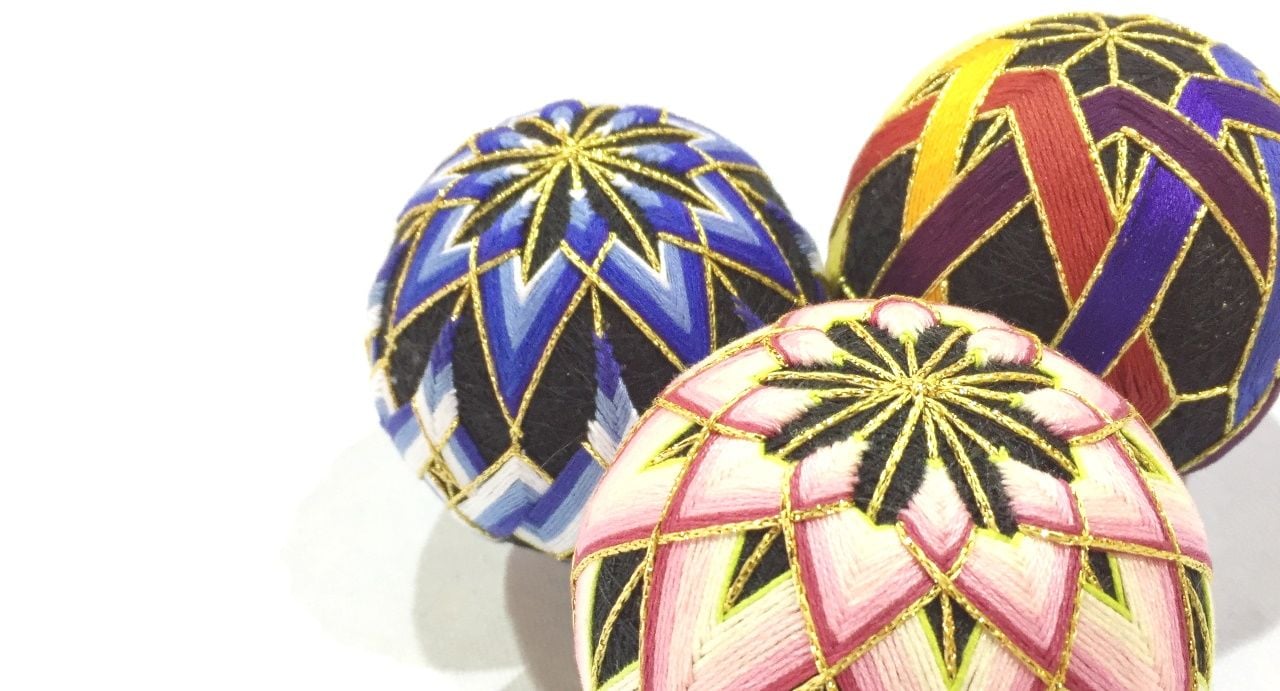 temari ball making workshop
Beautiful, luxurious, and heartfelt. Temari are cherished gifts, symbolizing friendship and loyalty.
The making of temari balls is a Japanese craft that originated in China and came to Japan around the 7th century A.D. Traditionally, temari were given as gifts symbolizing deep friendship and loyalty and evolved from a fairly basic form into exquisite works of art. Historically, temari were constructed from the remnants of old kimonos. As time passed, traditional temari became an art, with the functional stitching becoming more decorative and detailed, until the balls displayed intricate embroidery.
This workshop is suitable for beginners and will introduce you to the art of the temari, using a basic herringbone stitch to create a traditional design. Your tutor will guide you through the making process. Using an array of colourful threads and a carefully designed pattern, you will create your very own temari ball.
The workshop will run from 10.00am until 4.00pm. All the materials and tools will be supplied, including a workshop apron for you to wear during your day. There will be a pause for a ploughman-style lunch partway through the day, which is also provided. Additional ball-bases will be available to purchase on the day, should you wish to go on and make more temari gifts for your friends.
This is a wonderful opportunity to create something beautiful, to gift or to treasure.
Places on this workshop are limited to 8.
Sunday 24th September 2023
10.00am - 4.00pm
£75.00 (includes lunch and materials)
Birlingham, Worcestershire

Here are a few images from a previous Temari Ball Making Workshop at Three Little Pigs...