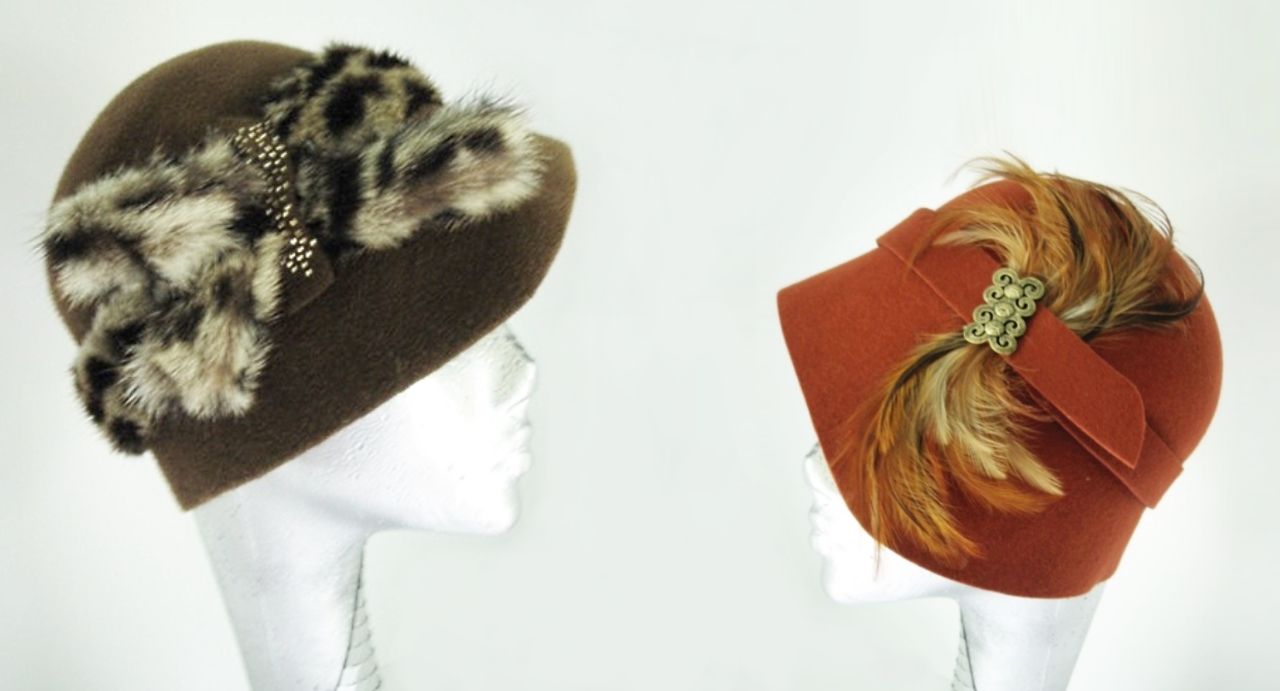 Join us for this creative workshop and explore the fascinating world of millinery.
During the day you will be introduced to the basic techniques required to make your very own hat; a simple yet beautiful design that can be embellished as much or as little as the wearer likes, depending on whether a dressy or everyday hat is desired.
Your experienced tutor, a suitably 'mad-hatter', will guide you through the making process. Working with wool felt and a variety of wooden hat blocks you will be shown how to steam and form your hat so it fits you perfectly. You will design and make the trimming for your hat, further personalising your creation before then adding a petersham band to the inside of your hat - a professional touch that adds support and helps it to keep its shape.
This workshop is designed for beginners, so no previous experience is required.
Your day will run from 10.00am until 4.30pm. All the materials and equipment to make your hat will be provided, including a workshop apron for you to wear during the day. Embellishments for your hat will be provided however you are welcome to bring along additional trimmings such as buttons, feathers etc. As with all our workshops, there will be a pause for a ploughmans-style lunch, which is also provided.
By the end of an enjoyable day you will head home with a bespoke hat, ready for wearing with pride for many years to come.
Places on this workshop are limited to 8.
Here are a few images from a previous Millinery Workshops at Three Little Pigs...