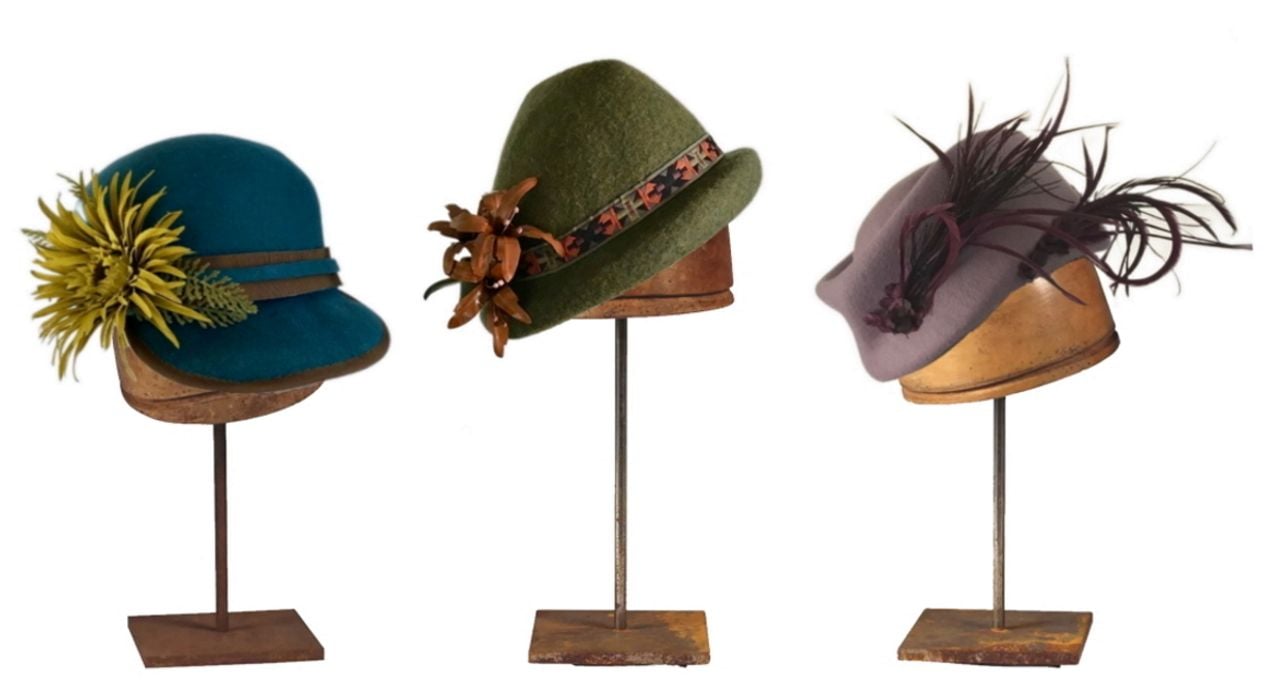 Join us for this fascinating introduction to the world of millinery.
During the day, you will be shown the basic techniques required to make your very own hat; a simple yet beautiful design that can be embellished as much or as little as the wearer likes, depending on whether a dressy or everyday hat is desired.
Your experienced and knowledgable tutor, will guide you through the making process. Working with wool felt and a variety of shaped wooden hat blocks, you will be shown how to steam and form your hat. A petersham headband will then be added to give a perfect fit and stability to the hat. Then the fun bit; applying the finishing touches to your hat, making it a truly unique creation.
This workshop is designed for beginners, so no previous experience is required. However, an amount of hand-sewing is involved in the making of most hats, so please bear this in mind.
Your day will run from 9.30am until 5.00pm. All the materials and equipment to make your hat will be provided, including a workshop apron for you to wear during the day. Embellishments for your hat will also be provided, however you are welcome to bring along additional trimmings such as buttons, feathers etc. As with all our workshops, there will be a pause for a ploughman-style lunch, which is also provided.
By the end of an enjoyable day, you will head home with a beautiful hat, ready to wow friends and family.
Places on this workshop are limited to 8.
Here are a few images from previous Millinery Workshops at Three Little Pigs...