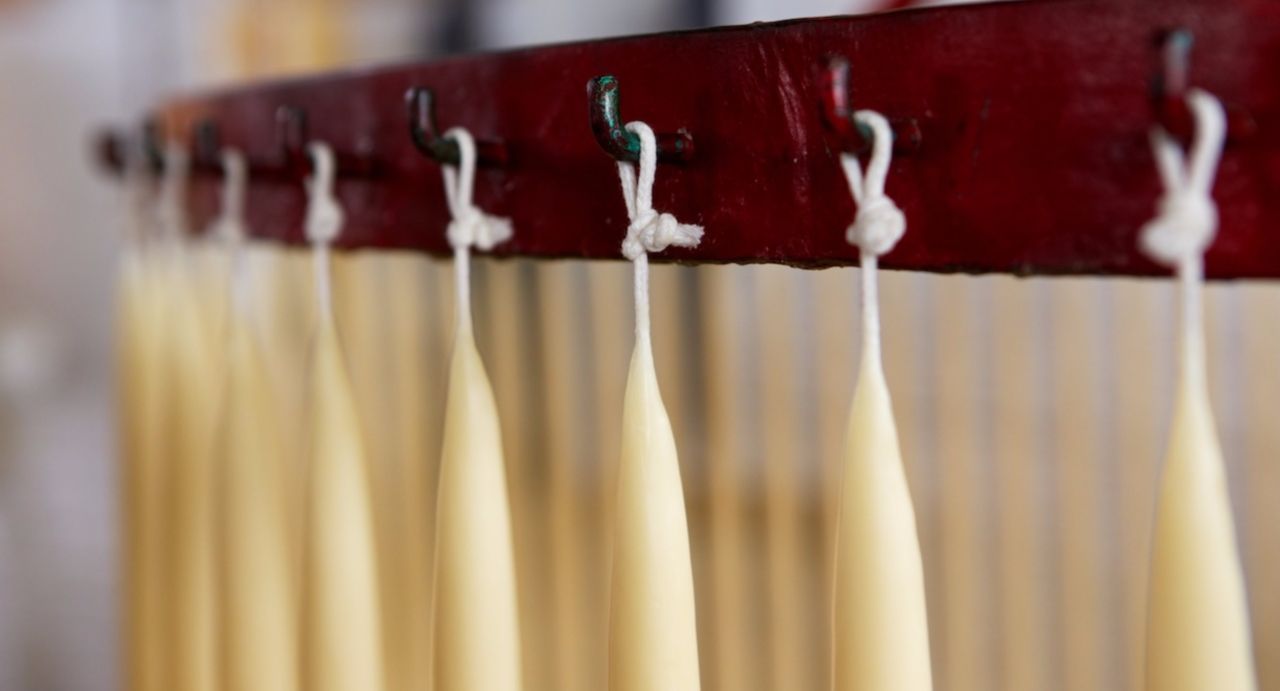 Join us for this wonderful opportunity to learn the traditional craft of candle making, creating your own collection using various techniques developed during the day. In particular, you will be exploring the art of dipped, poured and rolled candles.
The ancient technique of hand dipping candles remains unchanged today; repeatedly dipping a weighted wick in melted wax to create elegant candle. For the poured candle, you will indulge in the recent trend of upcycling pretty containers such teacups or something equally quaint or retro, whilst introducing scent and colour into the wax. Finally, making rolled candles using beeswax sheets and using a variety of colours!
Following a series of demonstrations you will have the opportunity to apply each technique. You will also have the chance to study packaging ideas for your creations which will enable you to turn your candles into thoughtful, handmade gifts for friends and family.
Your day will run from 10.00am until 4.00pm. All materials and equipment will be provided however remember to bring along a couple of small containers to choose from, such as a teacup or a small jam jar, for your poured candle. There will be a pause for lunch partway through the day, which is also provided.
Places on this workshop are limited to 8.
There are two dates available for this workshop:
Sunday 6th September 2020
10.00am - 4.00pm
£68.00 (includes lunch and materials)
OR
Sunday 18th October 2020
10.00am - 4.00pm
£68.00 (includes lunch and materials)
NB. We will be assessing the coronavirus situation on a regular basis. If a workshop has to be postponed, please be reassured that an alternative date will be arranged as soon as possible.
Here are a few images from previous Candle Making Workshops at Three Little Pigs...