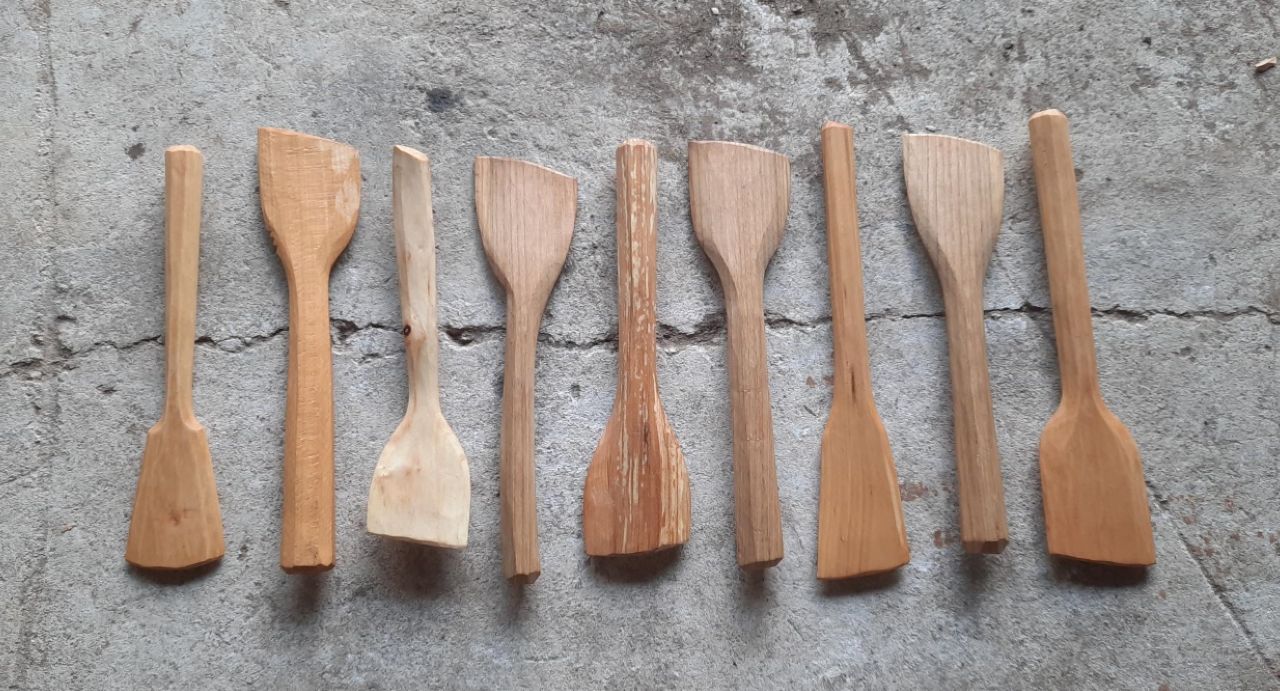 Spatula and Butter Spreader Carving Workshop
Join us for this fascinating workshop and learn the traditional and relaxing craft of carving.
During your day you will be taught the basics of carving green wood, using a straight knife to create both a spatula and a butter spreader.
Your experienced tutor will show you the safe and efficient way of using an edge tool to successfully craft your own beautiful, functional and ergonomic utensils, working with wood from the very woodland he manages.
This workshop is suitable for complete beginners. Your day will run from 10.00am until 4.00pm, with a pause for a ploughman-style lunch partway through the day. Your lunch and all the tools and materials required to make your pieces will be provided, as will a workshop apron for you to wear during your day.
The skills you gain will allow you to go on and carve a plethora of utensil goodness!
Places on this workshop are limited to 8.
Sunday 5th March 2023
10.00am - 4.00pm
£80.00 (includes lunch and materials)
Birlingham, Worcestershire
The space we use for our workshops is airy with plenty of ventilation. If you have any concerns regarding covid, click or tap here to find out about our safety measures.
Here are a few images from a previous Spatula and Butter Spreader Carving Workshop at Three Little Pigs...