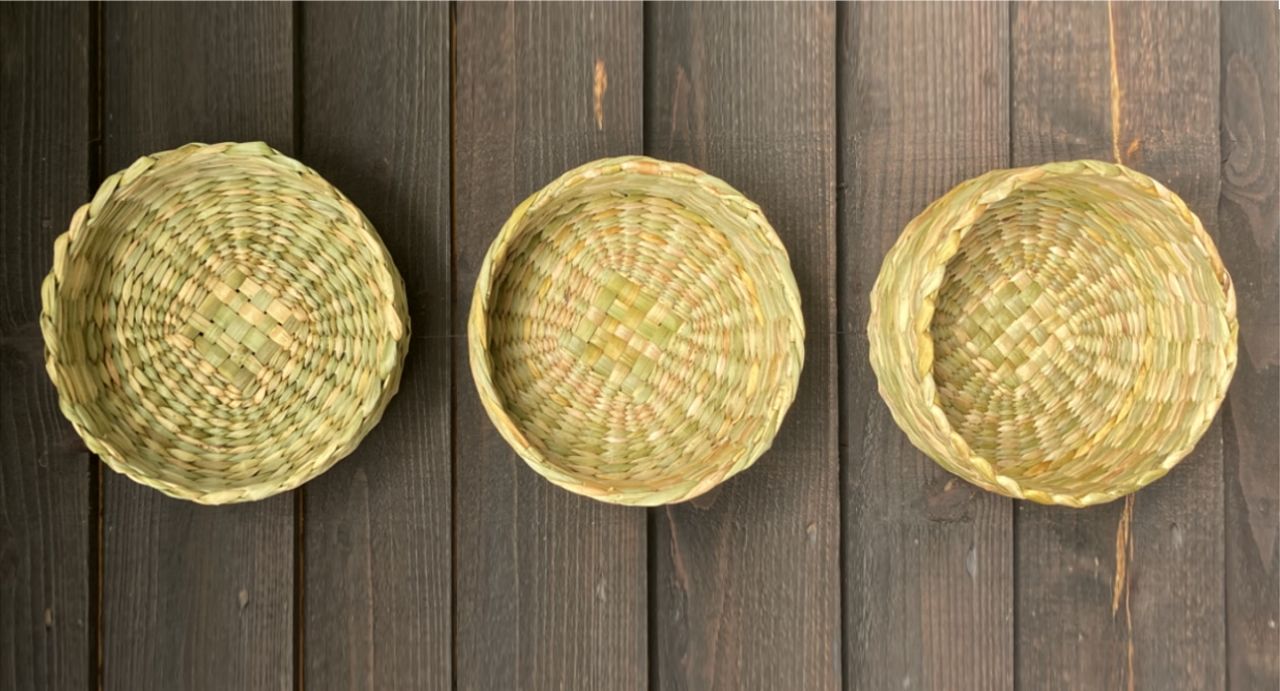 Join us for this wonderful opportunity to make your very own basket with the glorious material that is rush.
Rush is surprisingly soft and creates beautiful, textural baskets. This particular basket, typically used for bread, will introduce you to the basic techniques of rush, working with a mould to achieve the final shape.
This workshop is suitable for complete beginners as well as those with some basket making experience who want to try rush as an alternative to willow.
Your experienced tutor will guide you through the making process, ensuring you have a completed rush basket, measuring approximately 20 cm, to take home.
The workshop will run from 10.00am until 5.00pm, with a pause for a ploughman-style lunch. Your lunch and all the materials to make your rush basket will be provided, as will a workshop apron for you to wear during your day.
It is worth noting that a certain level of physical ability is required for this workshop. Having said that, rush is a soft material and whilst it requires some tension (pulling) to keep weaves tight and even, it is quite easy on the hands. Also, whilst most people enjoy the smell of rush, those prone to asthma or plant allergies may find it off-putting.
This workshop promises to be a thoroughly enjoyable day, making a basket that can be used and admired for years to come.
Places on this workshop are limited to 8.
Saturday 8th July 2023
10.00am - 5.00pm
£98.00 (includes lunch and materials)
Birlingham, Worcestershire