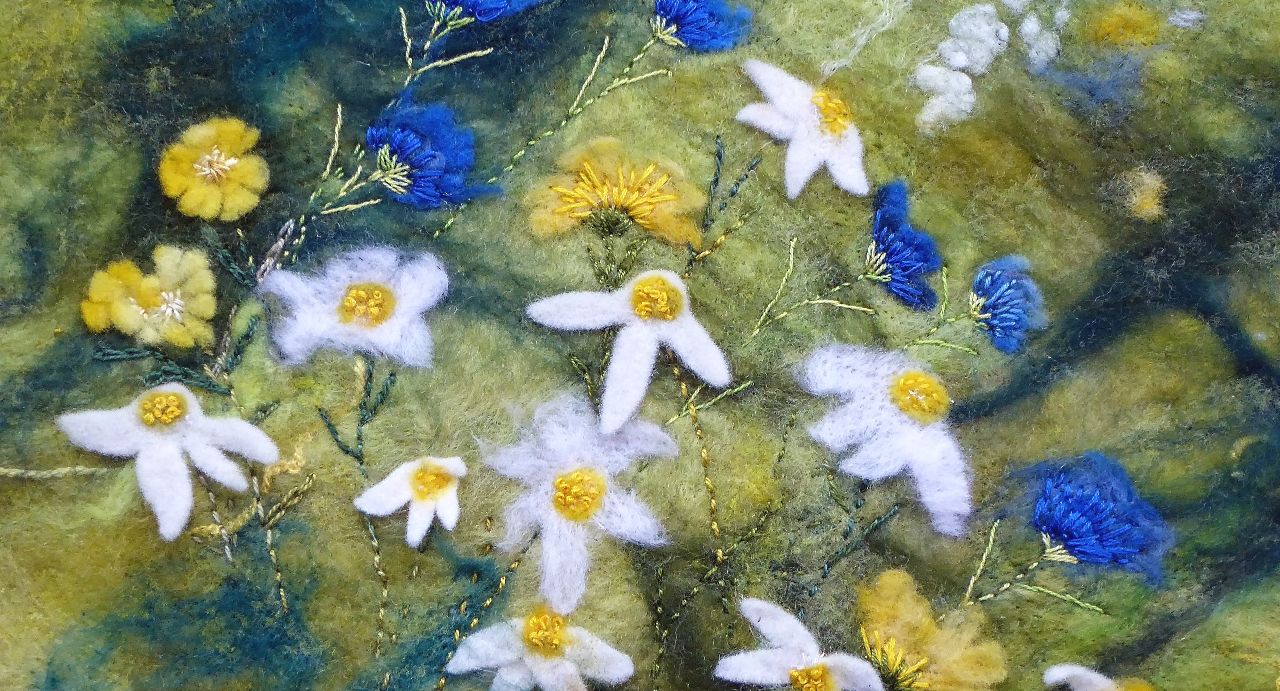 picture needle felting Workshop
Join us for this relaxed and enjoyable workshop; exploring the world of needle felting to create a beautiful needle felted picture using techniques developed during the day.
This workshop is perfect for beginners, and a great day out for those with some experience. Your day will start with a brief introduction to the craft and its many forms. Your experienced tutor will then guide you through various techniques, sharing her knowledge and experience of needle felting along the way. And please don't worry, you don't need to be artistic, just enthusiastic!
You will be shown how to work with wool fibre, achieving light and dark areas as well as finer tones and tints of colour. You will also be introduced to differing flower shapes and how they can be used to add depth to your picture, as well as exploring basic embroidery stitches to create additional details such as stems and leaves. Your picture will be of a beautiful spring scene - as pictured above and below.
Your day will run from 10.00am until 4.00pm, with a pause for a ploughman-style lunch partway through the day. Lunch and all the materials to create your picture (approximately 40cm x 25cm) are provided, including an apron for you to wear during your day.
Places on this workshop are limited to 8.
Here are a few images from previous Picture Needle Felting Workshops at Three Little Pigs...