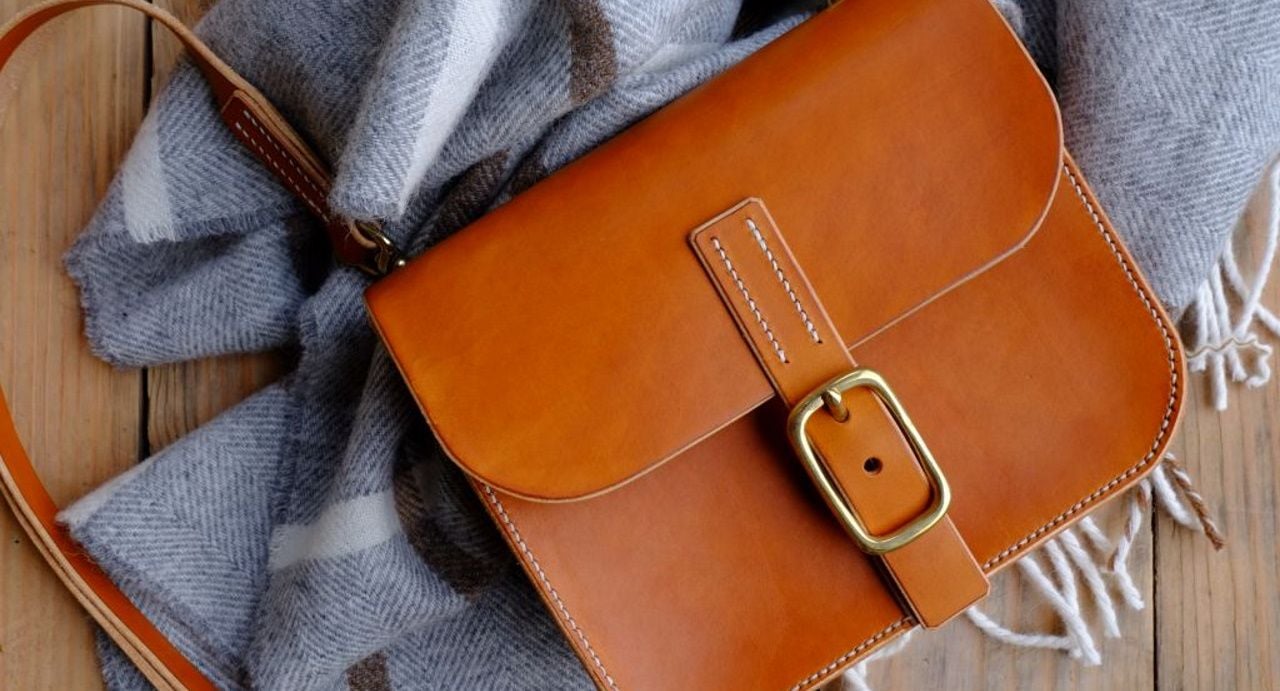 Mini Leather Satchel Workshop
Now, who wouldn't want to make a beautiful leather satchel?
During your day with us, you will learn how to; dye and prepare leather, hand stitch using the traditional two needle saddlers method, fit buckles and fastenings, and bevel and burnish the leather for a super professional finish.
Your tutor will guide you through the making process to complete your leather satchel, which will measure approximately 25cm x 20cm x 10cm.
The workshop will run from 9.30am until 5.00pm. All the materials you need to complete your leather satchel are included in the price, as are drinks and your ploughman-style lunch. You will be provided with a workshop apron to wear during your day however, due to the nature of the workshop, we suggest wearing sensible clothing and footwear.
This workshop will provide you with a strong set of basic skills that will enable you to continue your leather work at home, applying these techniques to your own projects.
Please be aware that a good amount of stitching and punching holes is required to make your leather satchel and it can be quite tiring on the hands, so some experience of this kind of work is necessary. Although not a requirement, we recommend attending our Leatherwork Workshop first. If you have any questions about whether this workshop is suitable for you, please do not hesitate to contact us.
Places on this workshop are limited to 8.
Here are a few images from previous Mini Leather Satchel Workshops at Three Little Pigs...