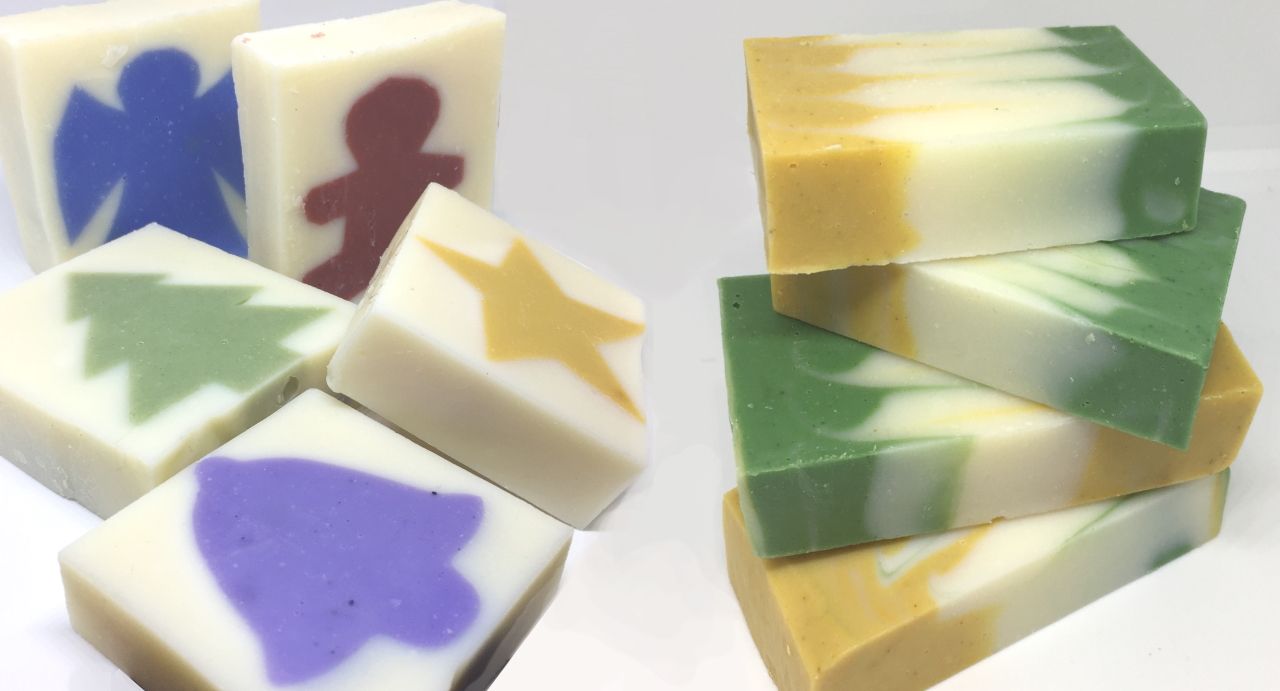 super Soap Making Workshop
If you have ever made hand-crafted soap you will appreciate its utter gorgeousness. Well, now you can take your soap making to a new level of wonder!
At this workshop and you will make two very different batches of soap; embedded and Taiwan swirl. These are the fanciest of soaps – perfect for the gift giving season.
As the name suggests, embedded soap is when a shape of soap in one colour is embedded into a soap of another colour, thus creating a fun surprise when you cut your batch of soap into bars, revealing the design. The Taiwan soap is created by introducing different colours to the same batch of soap and cleverly swirling them together to create sophisticated, uniformed swirls.
Working with your experienced tutor you will make a batch of embedded soap in the morning and a batch of Taiwan swirl soap in the afternoon. As well as working with colours and shapes, you will have the opportunity to introduce fragrance to your soap batches too. Your day will conclude with the chance to look at packaging ideas so you can turn your soaps into lovely gifts for your friends and family.
Your day will run from 10.00am until 4.00pm. All ingredients and equipment will be provided, including a workshop apron for you to wear during your day. There will be a pause for lunch partway through the day, which is also provided.
Please note: Some previous experience of making soap is ideal but not essential. If you are keen to learn about the ins-and-outs of soap making in detail, then we recommend you attend our other Soap Making Workshop where we cover this is more detail.
Places on this workshop are limited to 8.