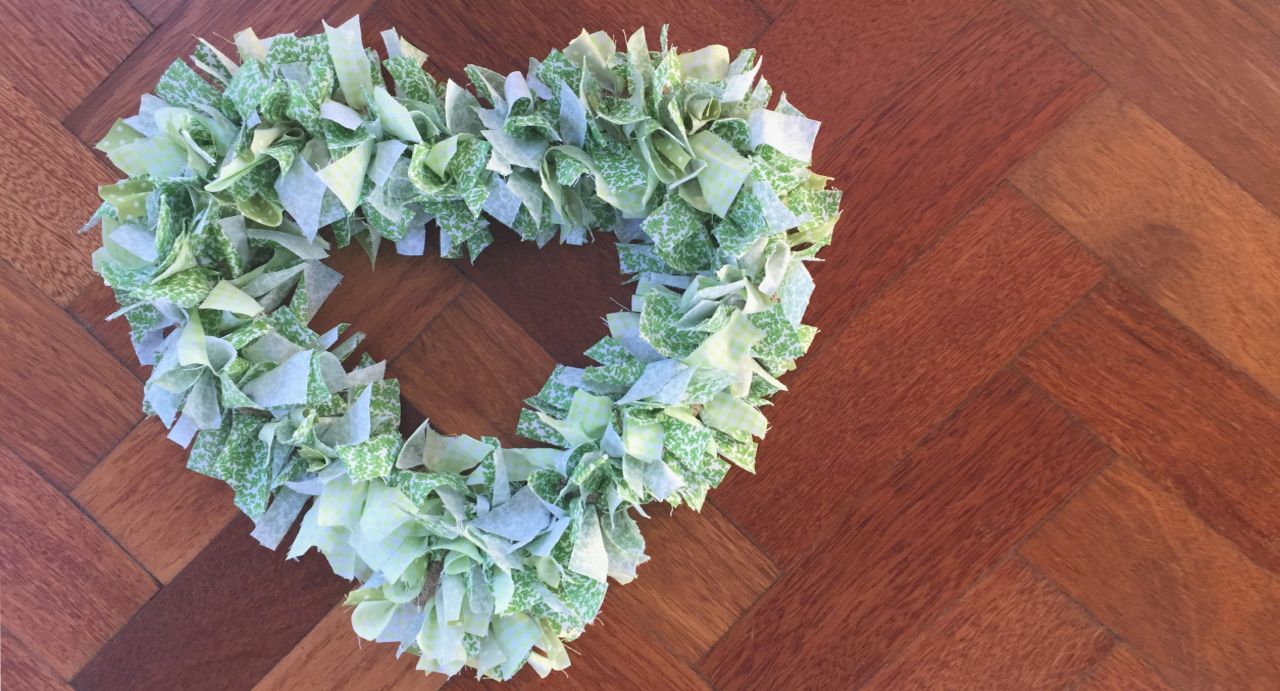 Rag Wreath Making Workshop
Join us for this fun-filled creative workshop and make a bespoke spring wreath, using the traditional folk craft of rag rugging.
Following a brief history of the craft, your experienced tutor will then guide you through the making process. Using a handmade tool called a 'bodger', and a fantastic array of fabrics, you will make a super fancy heart shaped wreath approximately 25-30cm in height.
All the materials and equipment you need to make your spring wreath will be provided but if you would like to use particular colours, you are welcome to bring additional materials with you. We will be working with spring cottons but any fabrics such as old jumpers and woolen blankets are ideal. Most fabrics are suitable, just as long as they don't have a sheen that is likely to make them too slippy to work with.
This workshop is designed to be fun and relaxing. The workshop is perfect for beginners and will run from 1.00pm until 3.30pm.
Should you wish to continue to use your new found skills when you get home, the 'bodger' tool used to make your wreath will be available to purchase on the day.
Places on this workshop are limited to 8.