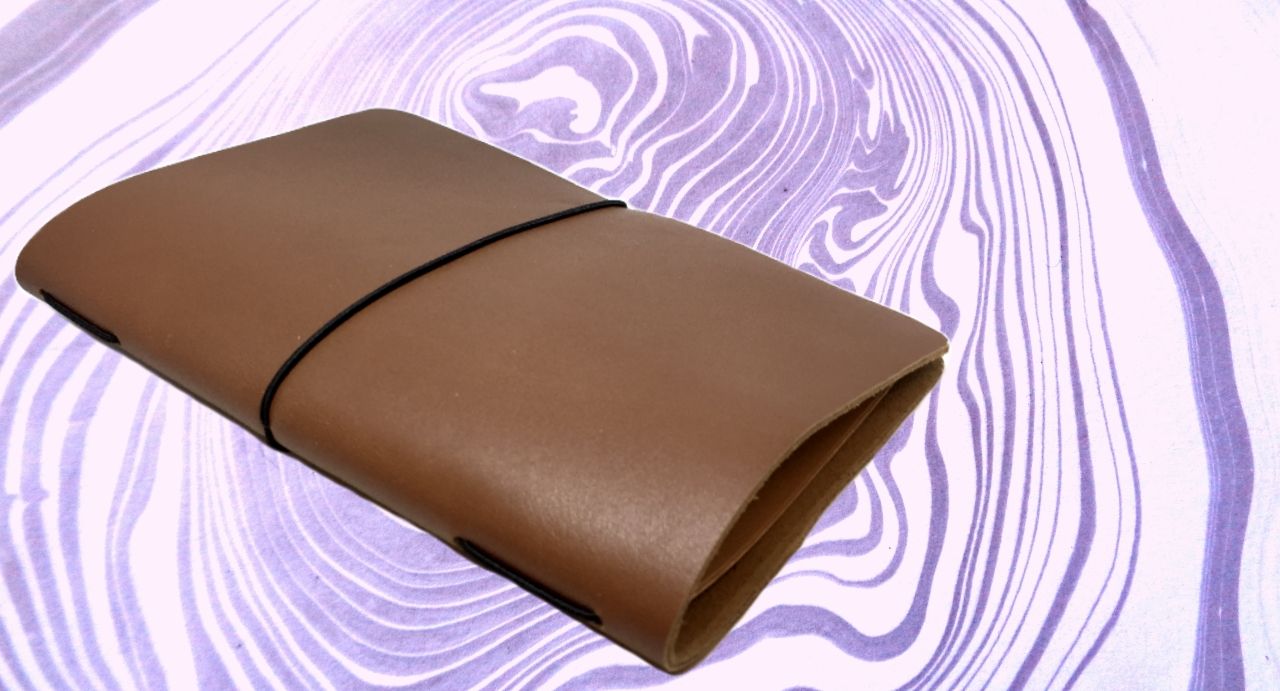 Japanese Marbling and Travellers Leather Journal Workshop
The ancient art of Japanese marbling is also known as Suminagashi. It is the truly exciting process of marbling plain paper with water and ink to transform it into something vibrant and colourful. Suminagashi originated in Japan as early as the 12th century.
Join us for this fun-filled day when you will learn the magic of Suminagashi, producing a number of unique marbled papers that can be framed as works of art, used for card-making and gift wrapping, or even incorporated into the leather-bound journal that you will go onto make in the afternoon.
The travellers journal is fantastically practical with its re-useable leather cover. You simply change the papers any time you need to. Your journal will be a companion for life!
Whether you are interested in working with paper, exploring inks and new techniques, making a practical useable journal or whether you simply enjoy trying new arts and crafts, then this is the workshop for you.
The workshop will run from 10.00am until 4.00pm and will include a pause for a ploughman-style lunch, which is provided. The workshop is designed to be a fun and relaxing day and is perfect for beginners. All materials and equipment will be provided, including a workshop apron for you to wear during your day.
Places on this workshop are limited to 8.
Here are a few images from previous Japanese Marbling and Travellers Leather Journal Workshops at Three Little Pigs...