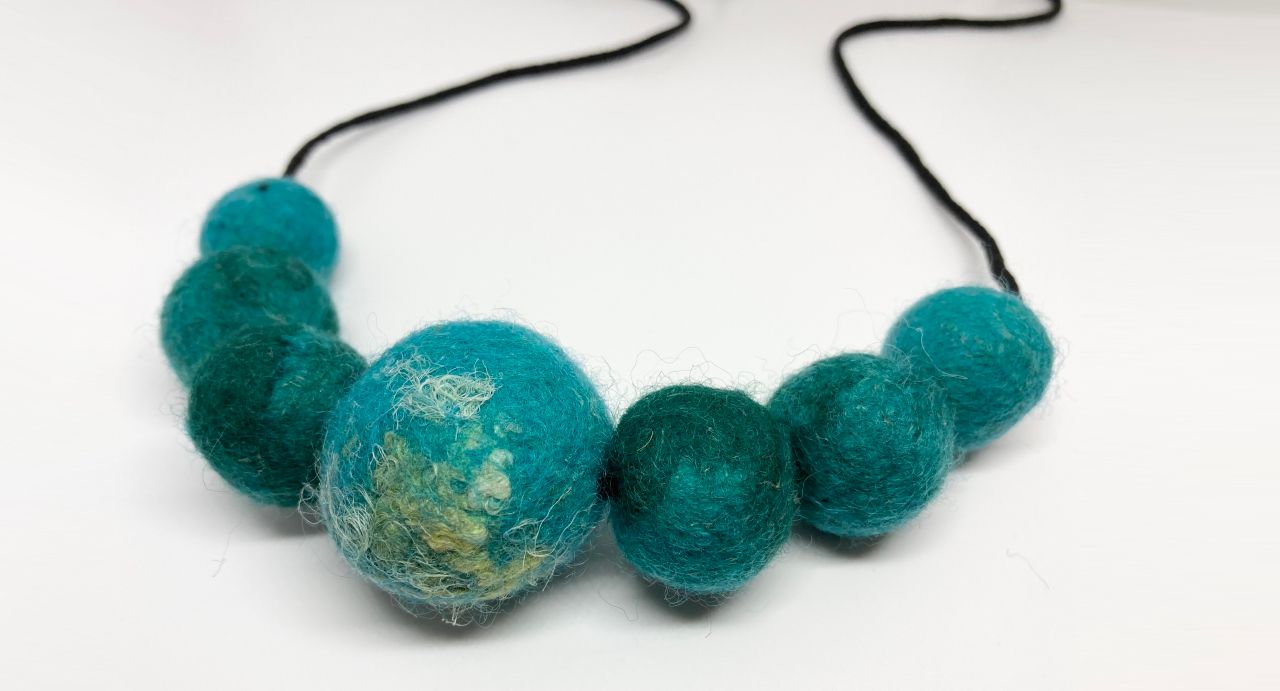 Why not stand out in the crowd with a beautifully made bespoke necklace?
This enjoyable and informal workshop is a great introduction to the surprisingly versatile craft of felting, specifically wet-felting.
Guided by your experienced tutor, you will make a collection of beads using the finest merino fibre. The process is soapy and squidgy, and lots of fun! You will then thread your individually made beads together to create your very own necklace. You will also be shown some simple yet effective ways of further personalising your necklace by embellishing the beads using silk and wool and by adding wire spacers - see pictures below.
Depending on the size of beads you choose to make, we imagine making between 6 and 10 would be perfectly achievable. Your necklace can be short or long - the choice is very much yours. The colours we will be working with will include; orange, pink, turquoise and black.
This workshop is suitable for complete beginners. Your day will run from 10.00am until 4.00pm, with a pause for a ploughmans-style lunch partway through the day. Lunch and all the materials required to make your felted necklace are provided, including a workshop apron for you to wear during your day.
Places on this workshop are limited to 8.
Sunday 26th June 2022
10.00am - 4.00pm
£75.00 (includes lunch and materials)
Birlingham, Worcestershire
Although all covid restrictions have been lifted, we have chosen to keep various safety measures in place for the time being. Click or tap here to find out more.
Here are a few images to illustrate the colours and style of necklace...