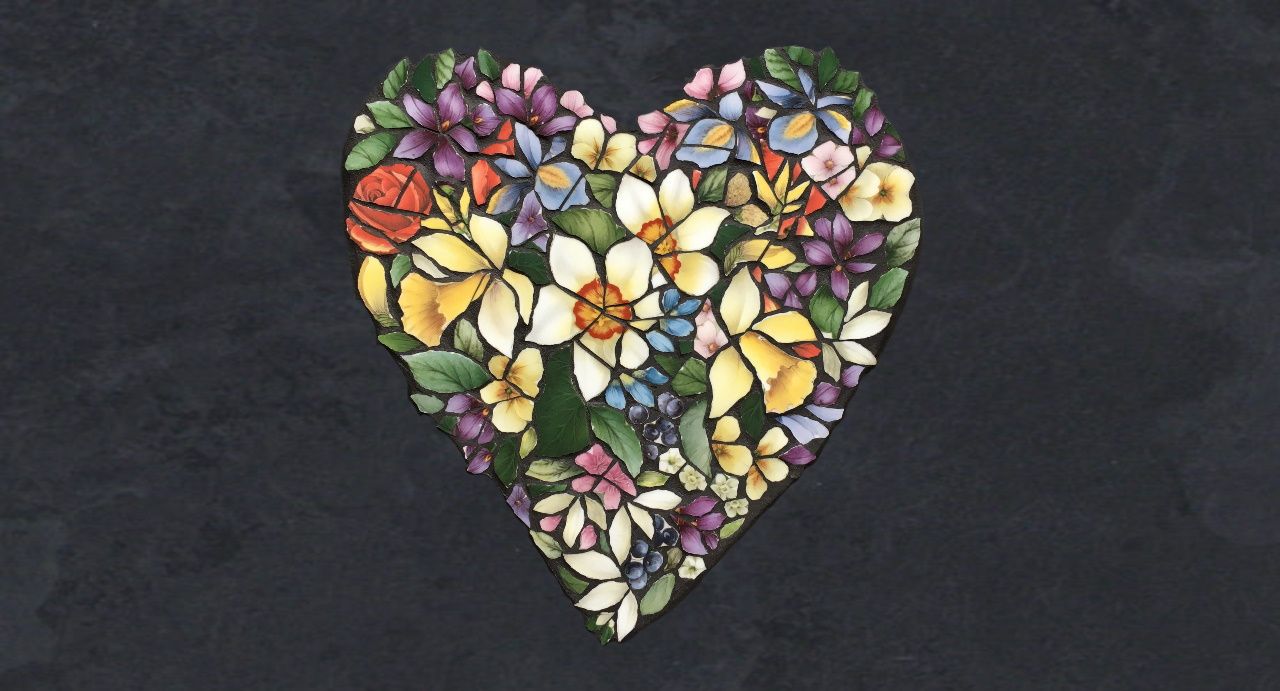 Encouraged by those who have attended our workshops, by their tales of storing broken crockery they simply can't bear to part with for sentimental reasons, we are delighted to now be offering this 'cracking' workshop!
We are inviting you to grab those chipped plates and that cracked serving dish and put them to good use - to create something beautiful.
You will learn how to cut and shape your crockery into small pieces, applying them to a flat panel (pictured) to create a simple design - a heart or circle - in the centre of the panel. You will also learn the skill of grouting and cleaning the finished mosaic, so it is ready to take away with you. Your experienced tutor will guide you through the mosaic processes.
Your day will run from 10.00am until 4.00pm. All you are asked to bring with you is plenty of broken crockery - please no stones, pebbles or shells, flat plates and dishes are best. All other materials and equipment required to make your panel will be provided, including a workshop apron for you to wear during the day. There will be a pause for a ploughman-style lunch partway through the day, which is also provided.
Join us for this creative day – and give those broken treasures a new lease of life!
Places on this workshop are limited to 8.
Here are a few images from previous Crockery Mosaic Workshops at Three Little Pigs...