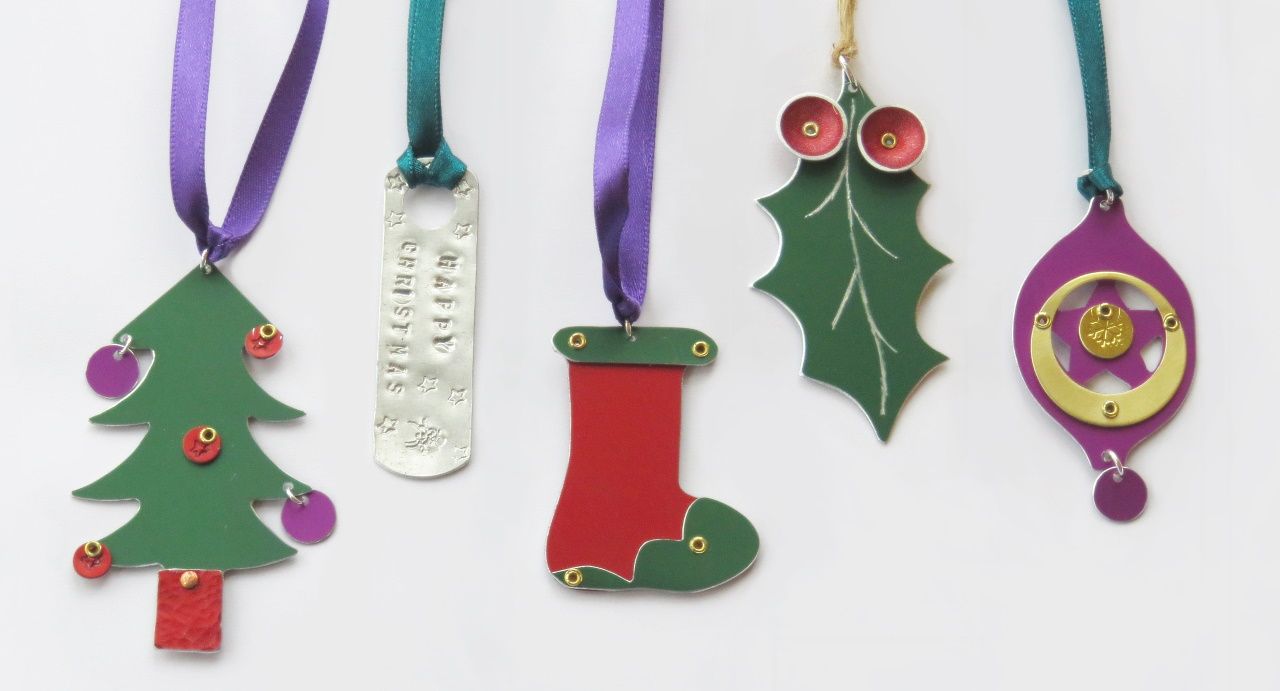 christmas decorations Workshop
Feeling festive? You certainly will be after this creative workshop.
Working in anodized aluminium you will have the opportunity to make three beautifully embellished hanging decorations.
Your experienced tutor will demonstrate a series of techniques which you can then put to good use when personalising your decorations. You will learn how to cut and file the aluminium before being shown how to rivet, burr, stamp and shape the metal.
Several shapes and a variety of colourful aluminium will be available to choose from and the embellishments are completely up to you.
Whether you gift your makings or adorn your Christmas tree with them for years to come, this festive-filled workshop will be a super fun day.
The workshop is perfect for beginners and will run from 10.00am until 4.00pm. All materials and equipment will be provided, including a workshop apron for you to wear during your day. There will be a pause for lunch partway through the day, which is also provided.
Places on this workshop are limited to 6.